I hardly listen to lyrical explosions by musicians of nowadays.I have always been a fan of good music with mind touching lyrics while growing up at Ojo Road because we had a recording studio in front of my compound.
My love for music knew no bounds as I was involved in my Church's Children's and youth choir.
I can perfectly decipher between good music and bad lyrics because I listen first to lyrics before the beats in any song.
Ajegunle have produced a lot of talented musicians over time. While some stayed put to continue their lyrical exposition, others left and forgot everything about Ajegunle and her people; and when someone tries to run down the community that gave them the needed pedestal, they all kept quiet and instead, nodded their "Dada" to it.
I have since learnt not to run down this wonderful community that has made me who I am today, I can't help but stand up against it or keep silent when someone tries to berate us.
Some weeks ago, Sir Boj a member of PMAN was waxing lyrical about Pato Ranking's new song Abule, and I told him I have never heard any song like that.
He played it for me but I didn't pay any interest because I was still listening to the old school music I was playing from my Camon 12 phone through my Bluetooth device.
Some days later, I saw a lot of Ajegunle people dancing and doing karaoke with the same song and I took time to listen to it and this lines
Ahh, oshey
I get many girls, wey dem dey come from Mowe
AJ boys, dem dey like to throw-away (gunshot)
Omo see gobe
We just havin' fun
We wan' carry on
Crazy girls like Mega Thee Stallion
But my girlfriend dey here dey turn me on
got me like what is all this nonsense?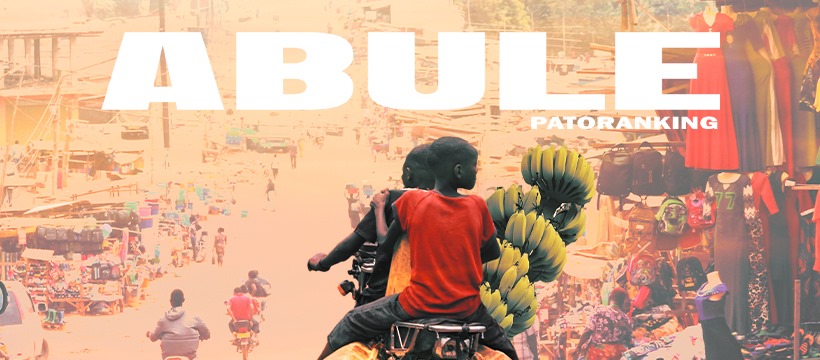 If he has a lot of girls coming from Mowe, and Ajegunle boys like to dey throway and there was gunshot in the air what kind of message was he staying to pass to his fans that Ajegunle is a home of gun trotters?
That gun sound made me took a personal beef against one of Ajegunle's own because Pato Ranking himself has his roots in Ajegunle.
Ajegunle is a community a lot of youths and leaders are trying to recreate and portray it in positive light world over. We don't need this kind of negative publicity coming from a star act like Pato Ranking.
Sometimes I wonder if the Ajegunle chapter of PMAN is working because this is a song they needed to have staged a protest against or better still, call Pato Ranking to order and ask him to tender an unreserved apology to the good people of Ajegunle and re-edit that part of the song to portray the positive impact of this community that has reached out to the world.
Pato Ranking, I like you as a person and your beats have made you a star in this clime, however, I sincerely think you need to tender an unreserved apology to the good people of Ajegunle and to those of us who are working tooth and nail and round the clock to ensure this community takes its rightful place as one of the best communities that is changing the narratives.
I call on you, Pato Ranking to do a remix of that song portraying Ajegunle in a better light before you start losing fans from those of us here and our brothers and sisters in diaspora because sincerely, you goofed with this song.
McAnthony Anaelechukwu